INSTALLATION INSTRUCTIONS ( video in links )
detune B&E string, position dynaguide base in place, insert screw and screw down a little bit, lift base with toothpick, slide square ring in place, screw down dynaguide, do not overtighten! allign square ring in the middle.
THE STRING TREE/GUIDE THAT BINDS !!!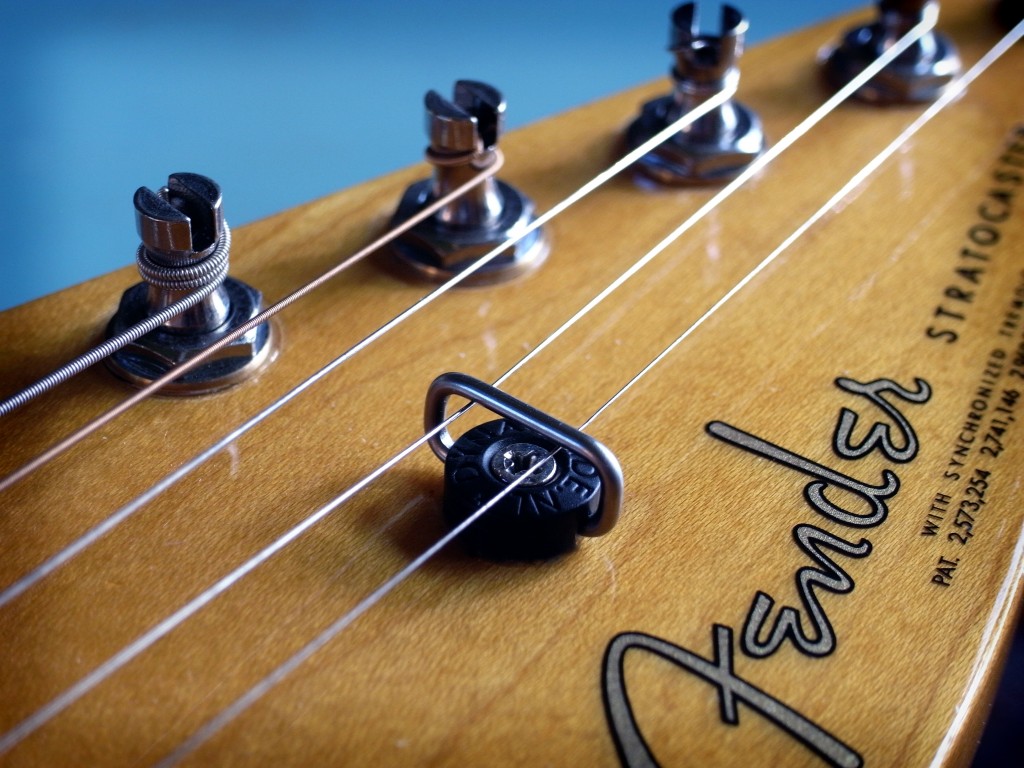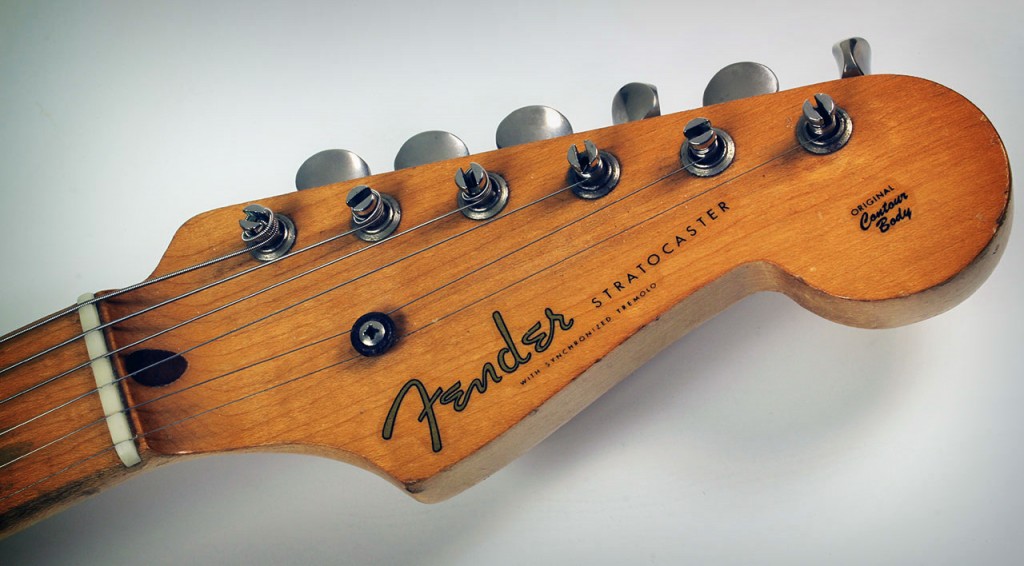 Base reassembles the 1956 round string tree!
Fender type guitars with non angled headstocks need a string tree/guide for the B and E string and are almost always a pain to get free from binding.
This is especially so with the use of the tremelo or vibrato arm ( whammy bar nightmares )
If you can't beat them, join them.
In other words, instead of trying to fight friction of a guitar string under a guitar string tree/guide, I use that same friction to let the string guide move in a better managable location.
I call this dynamic string guide DYNAGUIDE.NL
Where as up until now string tree/guides where more static, always concentrating on unobstructed movement of the string in relation to the string tree/guide.
My string guide forms a whole whith the string and let the string guide move in relation to the headstock.
Let me try to explain,
A conventional string tree/guide concentrates on letting surface friction between string and string tree/guide to be as minimum as possible.
Polishing the surface, adding various sorts of grease/lubricants, build in lubes and rolers.
All in combination with a static base of the string tree/guide.
Stagered tuners is an option but then your left with a hole where your string tree was.
It's all about creating moment.
Lets say you try to lift a heavy crate on one side with your hands, difficult right!
Now imagine putting on end of a long stick under the crate and then placing a brick under the stick near to the crate.
You wil be able to lift the crate easy by pushing the other end of the stick downwards.
You've created " MOMENT "
That moment is used to let this string guide move in that better managble place, near the headstock.
Summerized,
The string binds with the surface of the string guide because of the tension between the two which in this case is a good thing, this string guide loves binding !!
In relation to the created moment near the headstock friction between the two don't need to be high.
My string guide ( it's not a string tree annymore ) is more a string follower.
DONT FIGHT FRICTION, USE IT TO YOUR BENEFIT.
The birth of
dynaguide.nl
When your B and E string still bind, it won't be there.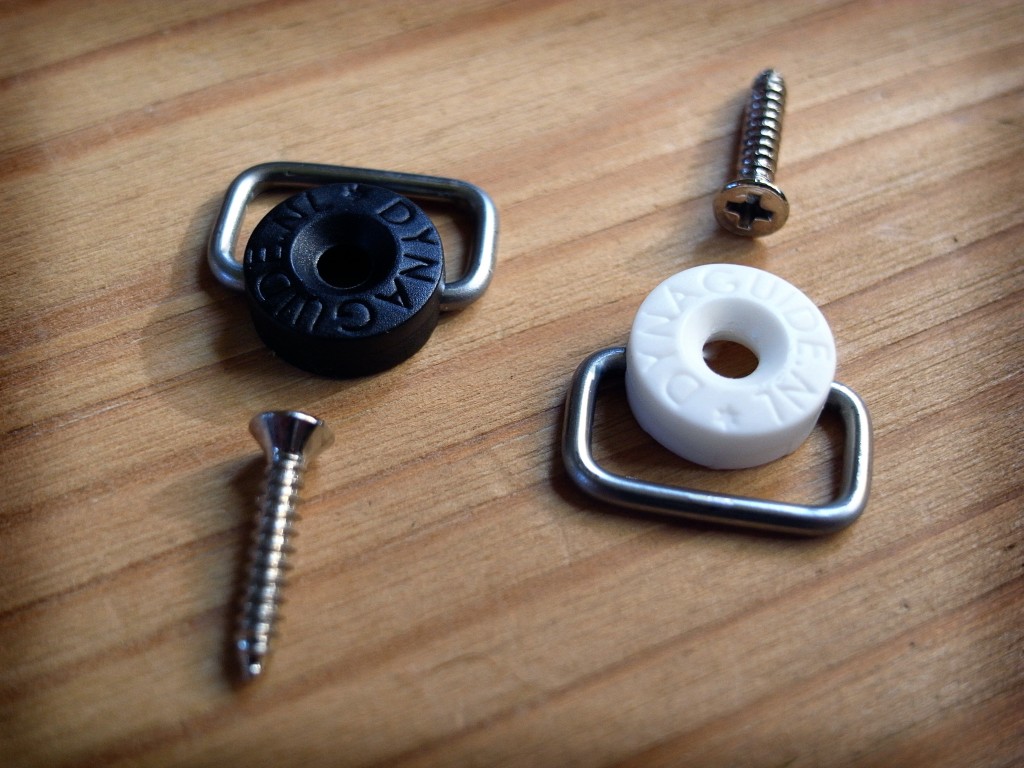 Email: freddingemans@live.nl